Discover the best beaches for scuba diving and snorkeling in Gran Canaria.

The seabed of the Canary Islands is one of the best preserved in the world and has a wealth of marine flora and fauna that is unique in the world. All those who love underwater nature are in luck, because there are numerous beaches for diving and snorkeling in Gran Canaria.
In this article, we're going to show you the best beaches for diving in the south and north of Gran Canaria.
What are the five best scuba diving and snorkeling sites in Gran Canaria?
Gran Canaria has 200 kilometres of coastline, from north to south, with a wide variety of beaches, both for swimming and for enjoying water sports and, in this case, diving or snorkeling.
To dive into its waters is to discover a world under the sea, full of mysteries and wonders that will surprise you. 
What's more, thanks to the crystal-clear waters, you can enjoy a wide visibility of the seabed, which, together with an average water temperature of 20 degrees, make the beaches of Gran Canaria the best in the Canary Islands for scuba diving and snorkeling.
If you're a beginner looking to try snorkelling or scuba diving for the first time or a scuba diver, look no further! We're going to recommend the 5 best beaches in Gran Canaria to enjoy this relaxing activity.
1. Las Canteras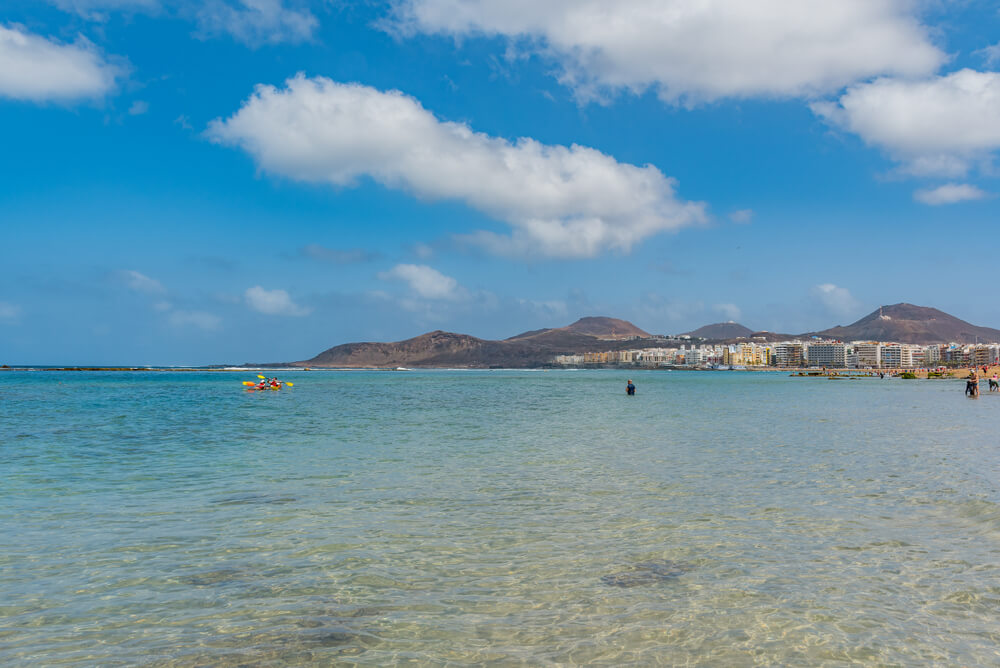 The most popular and well-known beach on the island, right in the heart of Las Palmas de Gran Canaria. Ranked as one of the best urban beaches in Europe, you can not only enjoy the blond sand and crystal clear waters for swimming.
In the surroundings of Las Canteras Beach, in the area of El Confital, you can enjoy one of the best seabeds on the island, in a wild environment with native species.
2. El Cabrón
Undoubtedly one of the best beaches for diving and snorkelling in Gran Canaria. El Cabron is a Marine reserve, so expect to see a large number of flora and fauna species that inhabit this dive and snorkel site.
It stands out mainly for its reefs and large areas of marine flora. It has great visibility on its seabed where you will discover all kinds of molluscs, cephalopods, colourful fish, sponges and sea cucumbers, as well as Angel sharks and eagle rays or stingrays.
3. Sardina del Norte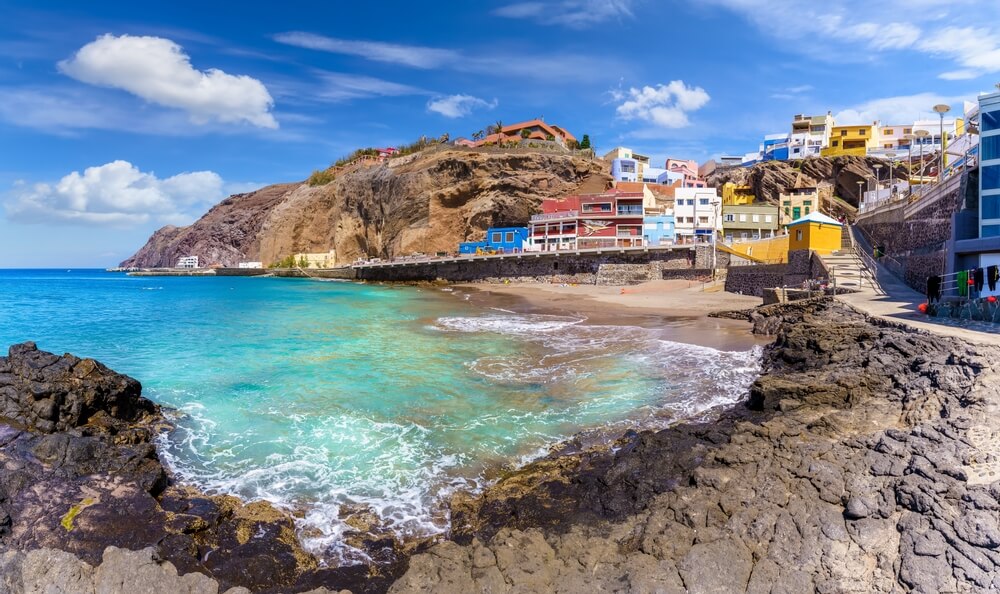 The most famous and busiest beach for diving and snorkeling in Gran Canaria. It's a beach situated between rock formations and a small beach of blonde sand.
Sardina del Norte is home to some of the island's most important marine species, such as angel sharks, large rays and occasionally whale sharks.
4. Risco Verde
Another perfect dive site for people learning to snorkel or scuba drive. Risco verde is a small beach belonging to the municipality of Arinaga. But the shore dive site is extremely shallow.
It's ideal for those who are just starting out in the world of diving, as it has little current and a fairly well-defined route. Thanks to its combination of reef, sandy beach and platform, it allows all those who visit it to find a very well-kept seabed for their contemplation. 
5. Tufia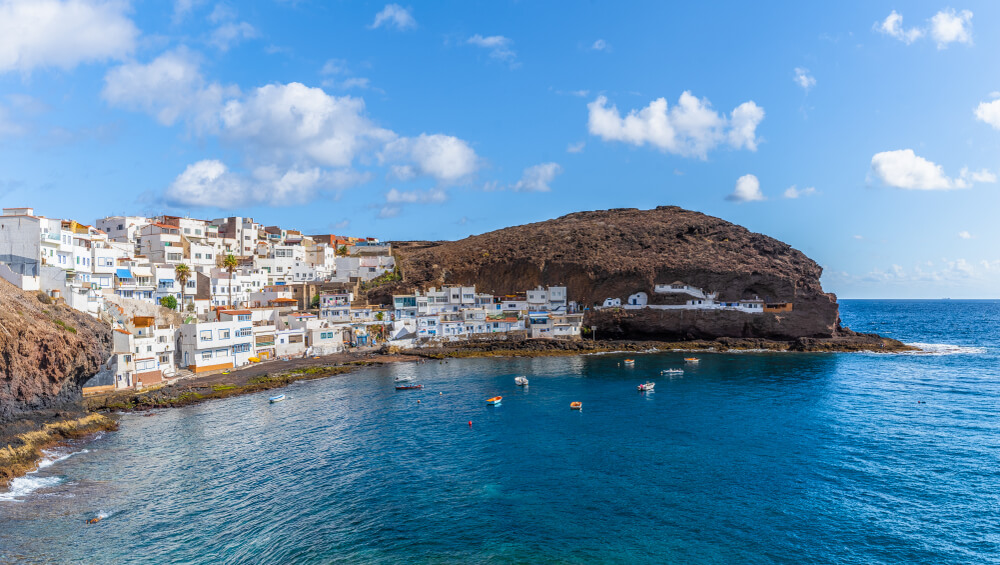 We finish our tour of the best beaches for diving and snorkeling in Gran Canaria with a very popular beach in Gran Canaria, Tufia. Find angel sharks, stingrays and, if you're lucky, turtles.
In Tufia, you can enjoy a seabed full of colour and life. In the depths, rocks, marine fauna with autochthonous species and varieties of algae predominate. The beach if accessible for all levels of experience. Furthermore, you can enjoy the volcanic rock sculpture, as the beach was created by a volcanic eruption.
Accommodation in Gran Canaria
Looking for the perfect place on Gran Canaria to snorkel or dive? At Dunas Hotels & Resorts we have several hotels and bungalows spread across the island: