Spend a day outdoors in Parque Sur.

Don't know what to do in Maspalomas? We have a plan for you! In this article, we're going to introduce you to the biggest urban park in the south: Parque Sur. It's located in Maspalomas, behind the bus station "Cruce Tablero". It's perfect to enjoy a day out with family or groups of friends. Let's discover it!
Discover Parque Sur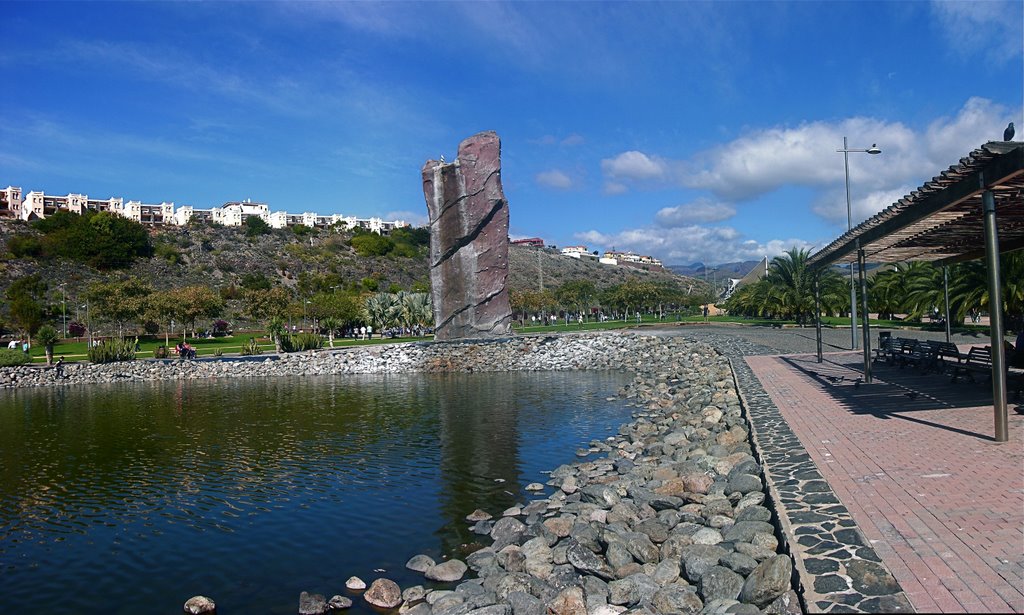 Parque Sur in Maspalomas is the perfect place to spend a family day out. It's a fairly large urban park, with lots of green spaces to enjoy the grass and sunbathe. It also has several tables where you can sit, eat or play board games. There are also plenty of benches throughout the park, as well as bars and exercise equipment.
The park is big, making it the perfect location for celebrations such as birthdays or communions. It also has bicycle and jogging paths, making it ideal for outdoor activities and sports. But it stands out, above all, for its pond with all kinds of fish, turtles and birds such as ducks. 
It also has a cafeteria or kiosk where you can have a drink and sit on the terrace. For children, there is a playground where the little ones can have fun and play outdoors. In addition, the auditorium often hosts events such as small concerts, workshops, open-air cinema, etc.
How to get to Parque Sur
The Parque Sur is next to Sonnenland and El Tablero. It's perfectly connected to Maspalomas, and accessible from all points in the south. On one side, there is the Global bus station, where bus lines 01, 05 or 50 stop. On the other side, there is a large free car park next to Pepe Chiringo, where you can eat.
The most complete urban park in the south
Parque Sur is the perfect place to relax, as well as for sports such as playing ball or any physical activity. Enjoy outdoor activities and sports, jogging, or simply watching the ducks while you have a drink in the cafeteria and enjoy the good atmosphere!
Accommodation in Maspalomas
If you want to stay in Maspalomas and enjoy all the places to hang out with the kids, we recommend the following hotels: